The following story recently appeared in the Western Advocate. As it is likely that Paul Steadman will still seek to work in the Martial Arts Industry we are appealing to our wide network for anyone who may know his whereabouts, if you do please contact 'Crime Stoppers' and also our office.
" Western Advocate News (22 August 2018)
Former Bathurst karate teacher Paul Steadman one of the most wanted
A BATHURST man facing charges of sexually assaulting a teenage boy has been included on a list of Australia¹s most wanted criminals.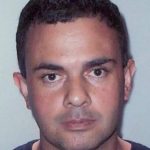 Paul Steadman, 50, was one of 10 people named as part of the NSW Police and Crime Stoppers Australia Operation Roam: Rogue Radar 2018, aimed at tracking down wanted people across the country.
The former Bathurst karate instructor was charged in 2015 with sexually assaulting a child under the age of 16."