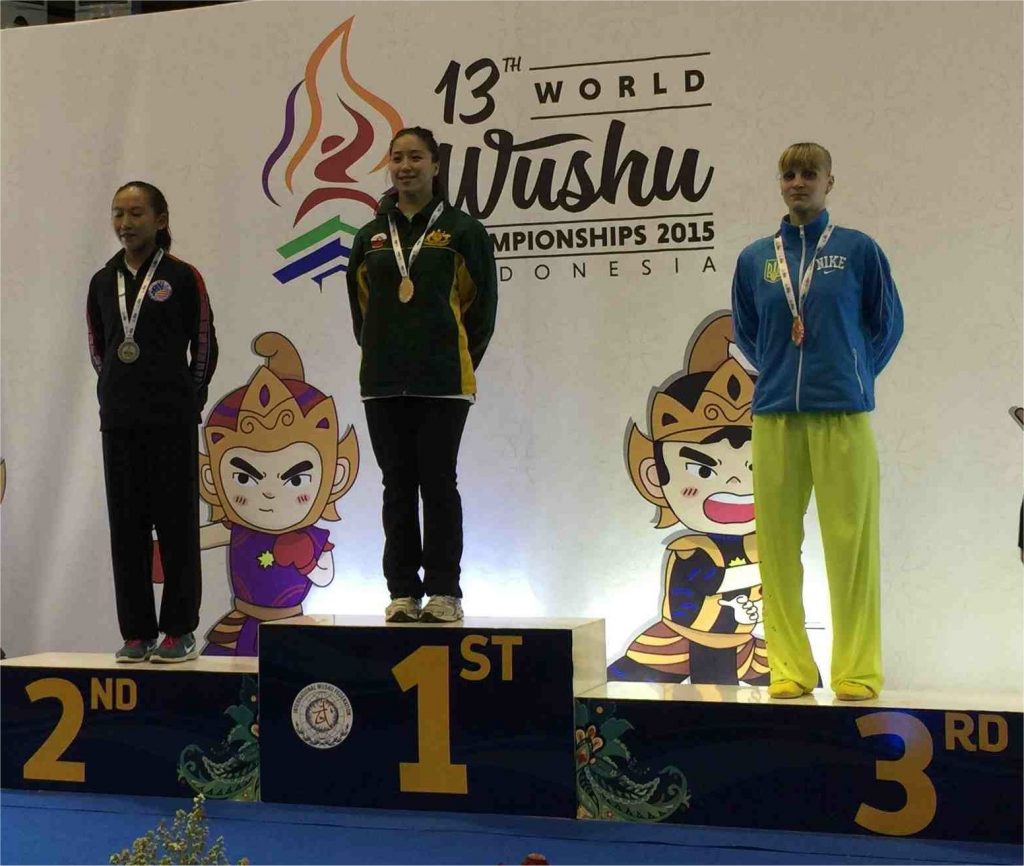 KWA is pleased to announce that Elizabeth Lim is the recipient of the 2015 Outstanding Female Athlete Award.
Elizabeth has competed in five World Wushu Championships and one Oceania Championships since 2007. A Nanquan (Southern Style) specialist, Elizabeth won three gold medals at the 2007 Oceania Championships, and was the National Champion for 2007, 2009 to 2011, 2013 and 2014. Elizabeth is the most successful member of the Australian Wushu Taolu Team. In 2009, Elizabeth achieved a top ten placing at the World Wushu Championships followed by three top ten placing in 2011.
In 2013 Elizabeth won Australia's first taolu medal at the World Wushu Championships with a bronze medal despite harboring an injury suffered on the first day of the Championships. She followed this up in 2015 by winning Australia's first taolu gold medal at the World Wushu Championships
The World Wushu Championships is considered the highest international level wushu tournament to compete in and her impressive results plus another three top ten placing from her fellow Australian team mates helped place Australia amongst the elite teams from other countries. This was a result many hours of planning, training and hard work Elizabeth and everyone had put in throughout the year in preparation for the World Wushu Championships.